Welcome to The Mowershop in Pukekohe
SHOP HOURS:
Monday to Friday: 8.00am - 5.00pm
Saturday: 9.00am - 12.00pm
You can find us at 44 Crosbie Road, Pukekohe (09) 238 0150
New Product
Archer Pruning Saw handy for small pruning jobs around your garden.
Generators
Power backup for emergencies or leisure. Standard open frame range for household use or the Inverter range for portable power.
Rideon Mowers
Full range of options for any size property - big or small, flat or sloping.
Outdoor Power Equipment
Chainsaws to Garden Tools, Brushcutters to Blowers
What We Do, What We Sell
What we do: New Machines, Parts, Servicing & Repairs for ride-on mowers, lawnmowers, chainsaws, brushcutters, and other outdoor power equipment. We support all products we sell with full parts and workshop servicing & repairs. We can also provide parts and servicing for most major brands of mowers and outdoor power equipment.
What we sell: Our main brands are Cub Cadet, LawnMaster, Masport, OleoMac, Stiga, MTD, Shindaiwa, Solo, Honda, & Worx
Shop for Outdoor Equipment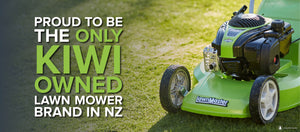 Lawnmowers, Lithium & Outdoor Equipment